Beorn the Proud
Written by Madeleine Polland
Illustrated by William Stobbs
Reviewed by Alice H. (age 11)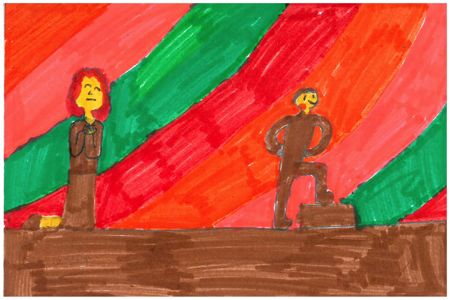 Ness, a twelve year old Irish girl, gets captured and enslaved to overly proud Beorn. He is the son of the Viking chief, Anlaf. While she is a slave she struggles to stay alive. When Anlaf dies of wounded shoulder and fever, Beorn is the rightful heir to the throne. But his evil cousin, Helge, thinks differently. When Helge gathers his kinsmen together to attack the king of all of Denmark, it is up to Ness and Beorn to come together and stop him.
I liked this book because Ness still stays faithful to her Christian god even though the Vikings say that he is weak and powerless. I also liked that it is a story about Beorn from Ness's perspective. My favorite character was Beorn because he has mercy on Ness making her his slave, when he could of killed her. I liked the ending because Ness finally earns her freedom but not in the way you expect. I also liked the pictures it almost looks like a coloring page. They look very realistic.
I recommend this book to kids ages ten and up because there are a few hard vocabulary words. This book would be good for a class that is learning about Vikings. Or if you are looking for a good book to read at home for fun or for class for a report.