Crispin: At the Edge of the World
Written by Avi
Reviewed by Rahm P. (age 12)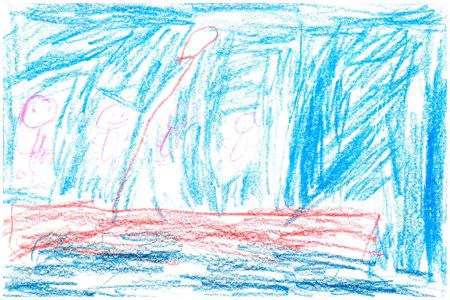 Crispin At the Edge of the World is the sequel to Crispin The Cross of Lead and is part of the Crispin series. The story is about Crispin and Bear being released after being captured by John Aycliffe and his troops. They are trying to get away but Bear is wounded, so now Crispin is being the caretaker of Bear. Some men that Bear used to know chase them into the woods and shoot Bear, who nearly dies. Aude, an old healer, and Aude's helper Troth, a girl with a disfigured face, help to care for Bear and Crispin. At first Crispin is scared of them, but then he likes them because they are so nice to Crispin and Bear. Aude is killed, so Crispin, Troth and Bear travel to Flanders. This journey becomes a difficult journey for Crispin, who learns to be brave. He learns the meaning of becoming like a family with his companions.
I thought Crispin At the Edge of the World was a good book. The story has a lot of good supporting details so it really felt like you were there. For example, on the way to Flanders the description of the ship being tossed on the waves sounded and felt very dangerous. When Bear gets shot the other characters work really hard to help save him. The writing also keeps you worrying about the characters as every chapter ends. The book is very similar to the first book in the series, because the story flows nicely and keeps you wanting to read more. I felt I could relate to Crispin, because he is close to my age and his feelings are similar to my feelings. My favorite part was the ending, because it made me feel happy and hopeful for Crispin.
I think Crispin At the Edge of the World is good for kids in the seventh grade, because it has some hard vocabulary words in it. I think readers will find the plot to be interesting, because the way it is written makes you sympathetic about the characters.