Crispin: The End of Time
Written by Avi
Reviewed by Rahm P. (age 12)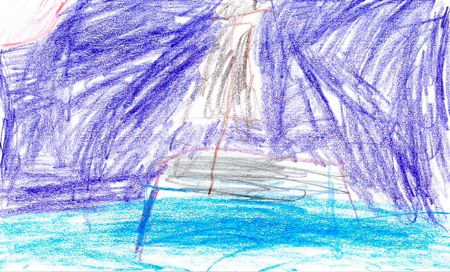 Crispin The End of Time is the last book in the Crispin series after Crispin At the Edge of the World and Crispin The Cross of Lead. The story is about Crispin, a young orphan, and Troth, a friend he met during his travels, wandering through France after the death of Bear, who had been like a father to Crispin. Crispin wants to go to Iceland because Bear said Iceland is a good place to go. There is lots of freedom and there are no lords or kings. Troth decides to help some sick people, so Crispin goes off on his own and meets other travelers, including a boy named Owen. Together Crispin and Owen face lots of dangerous adventures.
I think Crispin The End of Time is a good book. The book has a lot of action in it. I often felt worried that something bad might happen to Crispin. I was shocked and worried when Crispin and Troth decided to go their separate ways because Crispin seemed like a lonely orphan again. But it felt good when Crispin found Owen, who became his friend. My favorite part was when it sounded like Crispin would finally be sailing off to a happy life in Iceland. When I was reading this book I felt scared and worried about Crispin because more than once I thought he might die.
I recommend this book because it has good settings which are very descriptive. The way the author writes the book is fantastic, because it makes you feel anxious about what is going to happen. It made me want to keep reading. This is a good book for kids in the sixth through eighth grades, because has it some difficult vocabulary and some scary scenes. My favorite part was the end, because I was so happy that Crispin was safe and finally having a good, free life.