The Five Lives of Our Cat Zook
Written by Joanne Rocklin
Reviewed by Julie M. (age 9)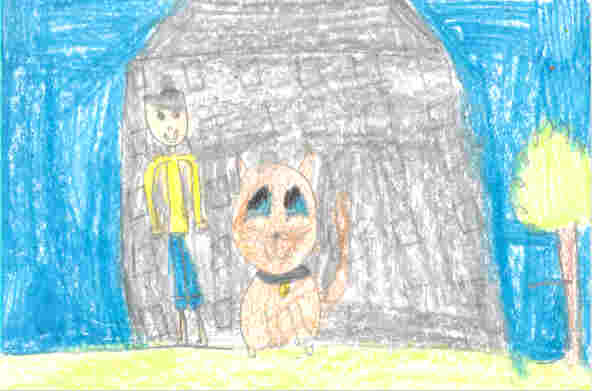 "Meow!" If you are a cat lover like me, you should read The Five Lives of Our Cat Zook by Joanne Rocklin.
To start with, Oona, the girl who owns Zook the cat, tells Fred, her brother, amazing stories from her father who died two years ago. She is telling these stories while at the vet with Zook who is sick. She thinks and tells Fred that Zook is only on his fifth life and has five more to live, but this might not be true. What do you predict?
In addition, I liked this book because it was a very interesting story. It's interesting because she tells a lot of stories through the book which keep you wanting to read more. Also, Oona reminds me of myself because I love my cat, Sadie and Oona loves Zook. Plus, we are both cat lovers. Last, my favorite part of this book is when Oona tells the story about Miraculo and the twenty six toes. It was a funny and weird story because Miraculo was a cat!
In conclusion, I recommend this book to cat lovers like me. It is so good even dogs love it! Go buy it today!!!