Pinkalicious
Written by Victoria and Elizabeth Kann
Illustrated by Victoria and Elizabeth Kann
Reviewed by Maddie K. (age 6)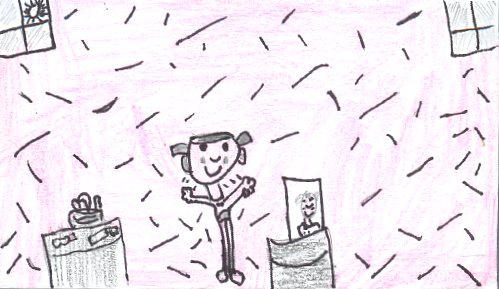 Do you like cupcakes and things that are pink? In this story, a little girl, named Pinkalicious eats too many cupcakes. The next morning she runs to look in the mirror. She sees that she has turned pink! Her mom calls the doctor right away. She takes Pinkalicious to the doctors office. The next day, she turns red! If you want to see what happens to Pinkalicious next, you will have to read the book!
I liked this book because it was very funny. The part when Pinkalicious took a bath, but stayed pink was great! The book made me think of when I ate too many cupcakes. I had a bad stomach ache. I liked the part when Pinkalicious turned pink because I thought it was really funny. This is the first book in the series of several books. I think the author did a good job writing the book.
I recommend this book to kindergarten through first grade. It's not too hard but also not too easy. It is just right for kids who like pink!