Buzz Boy and Fly Guy
Written by Tedd Arnold
Reviewed by Gavin S. (age 7)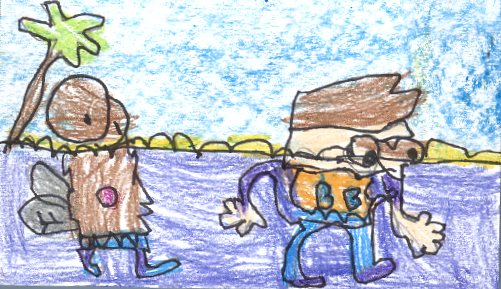 Do you like super heros? In this book there is a boy named Buzz. He has a pet fly named Fly Guy. Buzz made a book called Buzz Boy and Fly Guy. One night Buzz said" I made a book!" "We are superheroes!" The next morning when Buzz Boy woke up, Fly Guy told him, "I have bad news." "Pirates came last night and took our house to a dragons cave." If you want to find out what happens next, you will have to read the book.
I did not like the pirates in the book because they were mean to the superheroes. I liked the book because it had great pictures. I liked Buzz Boy and Fly Guy because they let the dragon join their team. I enjoy reading books about superheroes.
I recommend this book to first and second graders that like to read superhero books. You will love reading about how these superheroes save people and do cool tricks.