Crispin: The Cross of Lead
Written by Avi
Illustrated by Tristan Elwell
Reviewed by Ian H. (age 11)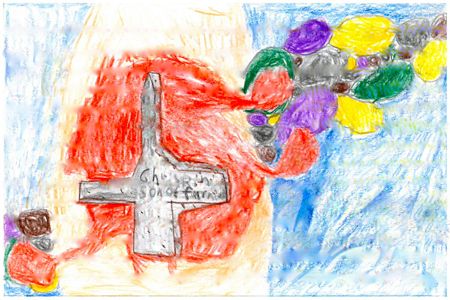 This story is about a kid whose mother died and who doesn't know his father. He is strictly called Asta's Son because his mother's name was Asta. He has to run away, because he is starting to know about his past. He asks a priest from a church to meet at an old lady's house. He ends up knowing who he is after the old lady told him and things are starting to fit together to finish the puzzle. He ran away and found a soon-to-be friend, Bear, while the lord of the manor, Lord Furnival, and his steward, John Aycliffe, are trying to kill him. There are some complications in Furnival's plans, so read the book to find out what they are. The lesson I learned was that I should do what I am sure is right.
I liked this book because it was exciting, full of action, and had an acceptable ending. My favorite part was the bar scenes, because something important or completely off topic and funny always happened in the bar scenes. This book is unlike any other, because it isn't about having a good and easy path. It is about doing what you think is right. As I was reading the book I felt a continuous need to try to finish it because it was full of action.
I think other people should read this book, because it is an all around action story, and I love action. Read and compare this book to your life to make some beneficial changes. I recommend this book to readers of any kind except for romance readers. This book was kind of boring in the beginning for me, but it got better halfway through. The writing style was elegant but not diamond and gold elegant.