Crispin: The Cross of Lead
Written by Avi
Illustrated by Tristan Elwell
Reviewed by Alice H. (age 11)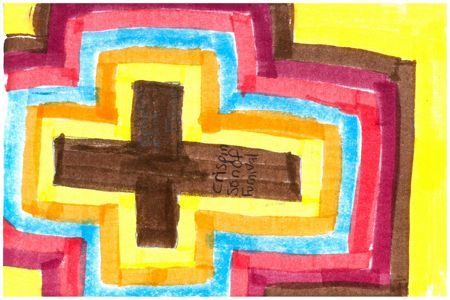 " I was proclaimed a wolf's-head…" says Crispin to Bear. Crispin goes on a journey with his friend Bear, a big redheaded man. Bear, who is Crispin's master, teaches Crispin to laugh and smile even though John Aycliffe and Lord Furnival are out to kill him. Bear and Crispin have nothing but themselves. All they want is freedom, but the thing is, it seems impossible to get.
I liked this book because Crispin learns to have fun even though he is in danger. He learns to juggle and play the pipe (flute). At first he thinks that the balls that Bear is juggling with are fascinating and enchanted. Bear is my favorite character because he is like a father to Crispin. I loved the ending because it was happy and surprising. I thought the beginning was sad because Crispin lost a family member.
I recommend this book to kids ages 10 and up. I don't recommend this book to kids who don't like gory parts or get nightmares easily. There are a few scary parts.