A Hippopotamus Ate the Teacher
Written by Mike Thaler
Illustrated by Jared Lee
Reviewed by Jake M. (age 8)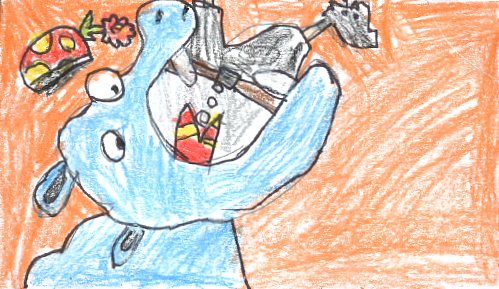 Do you like hippos? In this story, Mrs. Jones' class goes on a field trip to the zoo. She shows her students the monkeys, tigers, and kangaroos. Suddently, Mrs. Jones, gets eaten by a hippo while they are watching the hippo encounter. What will happen next? You will have to read the book to find out.
I like this story because the main character is a hippo and I like hippo's. I felt happy when I read this book because there were many animals and I love stories that have animals as the characters. The hippo, in the story, taught the students many lessons and took over as the teacher. The book taught me to not lean on the rails at the zoo.
I recommend this book to everyone who likes hippos, silly stories, and.... EATING! I promise it will make you laugh!