The Runaway Bunny
Written by Margaret Wise Brown
Reviewed by Ethan S. (age 7)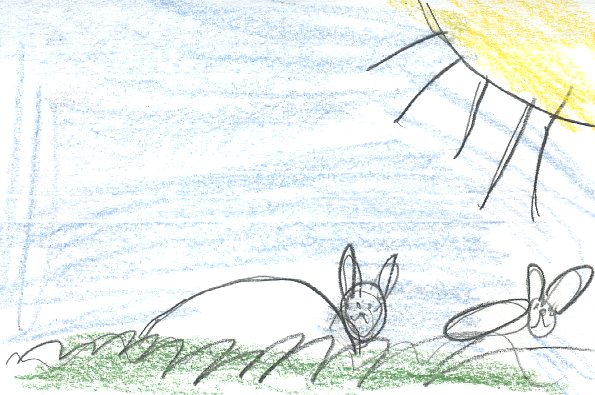 The little bunny wanted to run away, but his mommy said she would find him. He wanted to have a great adventure. First, he wanted to be a trout in the stream, but his mom became a fisherman to catch him. Second, he became a rock on the mountain, but his mom became a rock climber. Third, he was a crocus in a garden and his mom was the gardener. Last, he was out of ideas, so he stayed home with his mom who missed him very much.
My favorite part is when the bunnies are in the circus because I like the circus. My favorite character is little bunny because he ran away and had lots of fun. This story doesn't relate to my life because I do not want to run away from home. Clement Hurd did a great job of illustrating all of the things the bunny became.
I think others should read this story because it was a great adventure book with beautiful pictures. This story is fun, adventurous, and caring.