Double Dog Dare
Written by Lisa Graff
Reviewed by Evyenia W. (age 9)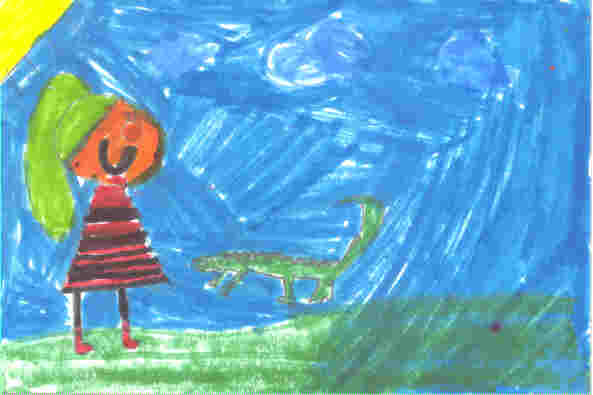 Have you ever dared someone to do something? If so, you would like the book Double Dog Dare by Lisa Graff.
To begin with, this book is about a new kid named Kansas. He was the king of dares at the Media Club. Another character Francine was often on a crazy dare war with Kansas to determine the future new anchor for the fourth grade Media Club. But Francine and Kansas did not like each other and had only one thing in common that they wanted to be the king of dares. All of the kids would choose dares for others, sometimes really weird ones! One example was dying your hair green for school!
My favorite part of this book was when they were thinking about the dares they wanted to do. They thought of a lot of funny dares! The book also made me laugh a lot. Mostly it was funny because of the crazy dares, especially by Francine. The funniest dare I thought was when someone had to lick a lizard. This book reminded me of myself because I have a lot of funny friends too!
I think all kids would like this book because it was funny and fun to read. The weird dares make it worth it!