Janitors
Written by Bernard Waber
Reviewed by Will W. (age 9)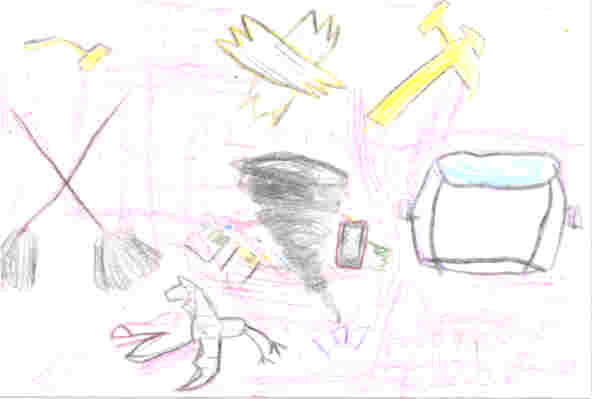 Scrub, wash, clean…is this what janitors actually do? Well, you can find out by diving into the book Janitors. This book is a wild adventured authored by Tyler Whitesides and illustrated by Brandon Dorman.
Spencer and Daisy were just normal sixth grade kids until a B.E.M. worker named Garth Hadley came along (B.E.M. worker stands for Bureau of Educational Maintenance). Garth Hadley tricked Spencer and Daisy into stealing the golden hammer and nail. If Garth gets the hammer and drives the nail through the school board, then Garth will be able to destroy the janitors. When the janitors told the children what happened, the kids were furious. Spencer and Daisy were soon plotting against Garth Hadley. They were working with the janitors to get the hammer and nail back. Finally, Spencer and Daisy stole the hammer and nail back. A janitor, Walter, drove the nail into the school board and Garth Hadley was defeated…for now.
I thought Janitors was a great book. My favorite part was when Marv, Walter, Spencer, and Daisy were fighting for the school board, the hammer, and the nail. Spencer and Marv got the school board while Daisy and Walter got the hammer and nail. The team beat Garth Hadley and three other B.E.M. workers. Right when I was in the middle of reading about the fight, I couldn't tell who would win. The battle was a breath taker! I think this book was unique because people think that janitors only clean schools. However, from the author's point of view, the whole world's fate rests on the shoulders of the janitors.
In conclusion, I recommend this book because the author throws out an important message. That message is: Even if you are little, you can do big things. Another reason I recommend Janitors is for its humorous fiction. This book is leveled for ages ten and up. If you're interested, rummage yourself right through the library and check out Janitors!