Cam Jansen and the Mystery of the Babe Ruth Baseball
Written by David A. Adler
Illustrated by Susanna Natti
Reviewed by Sophie M. (age 8)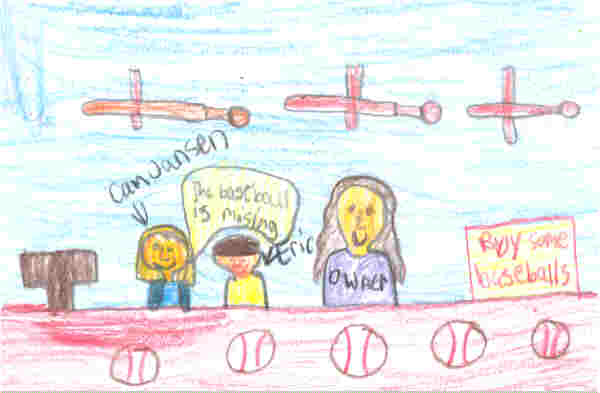 "Help! Cam Jansen and her friend Eric are looking for the missing baseball!" You should read Cam Jansen and the Mystery of the Babe Ruth Baseball by David A. Adler.
To begin with, this story is about a girl and her friend who realized a signed baseball was missing. So they tell the store owner it is missing. Then they go looking for it. They looked for clues all over the shop and around it. My favorite part of the story is when they find the person who took the baseball!
In addition, I enjoyed this book because the illustrations gave me good clues. For example, it showed people who looked suspicious. Also I felt excited when I was reading this book. It made me feel excited because there was a mystery to solve. I love mysteries. There is really something special about this book. It is special because there was a signed Babe Ruth baseball and he was a famous baseball player a long time ago.
In conclusion, I recommend this book for ages 6 to 10 and people who like mysteries. Go to your library and check this book out. I hope you enjoy it!