The Year of the Book
Written by Andrea Chang
Reviewed by Julie M. (age 9)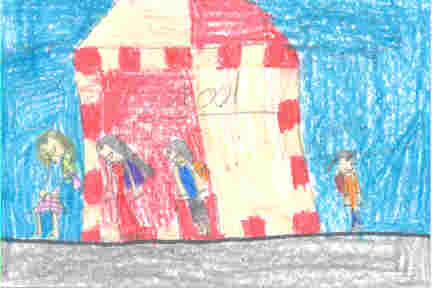 Is making friends complicated to you? Well, it is to Anna. If you are thinking, "Yeah, I guess it is pretty complicated," then you should read The Year of the Book by Andrea Cheng, illustrated by Abigail Halpin.
To begin with, this story is about a girl named Anna whose best friend is named Laura. Anna loved to read. One day, Laura started hanging out with these two girls named Allison and Lucy. Fourth grade is now not fun for Anna. The only thing that could cheer her up is a book. Will she make a new friend, or will she and Laura start hanging out again?
In addition, I enjoyed this book because it taught me a lot about friendship. For example, this book taught me to not be mad at your friend for hanging out with another friend. Also, this reminds me of myself because I used to get mad at my best friend for hanging out with her other friend. I would tell her that I am upset although I figured out, I cannot be mad at her for that. Finally, my favorite part is when Anna was in the reading tub and when she got out, she fell and so did the tub. She was so embarrassed.
In conclusion, kids who need to learn more about friendship should this. I also think you can learn a good lesson from this book. Go buy it today!!!