Who Was Neal Armstrong?
Written by Roberta Edwards
Reviewed by Ian K. (age 9)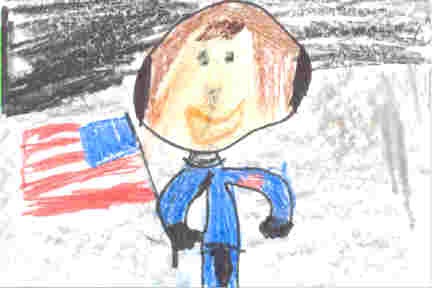 Do you remember the Apollo 11 mission? If you want to learn more about it and about Neal Armstrong, then you should read the book Who Is Neil Armstrong? by Roberta Edward.
To begin with this story is all about Armstrong's life. Did you know that Neil Armstrong's daughter died of brain cancer? That was something I didn't know! My favorite part was reading about that Neil Armstrong was the captain of the Apollo 11mission. This was important because he got the honor to be the first person to step on the moon!
In addition I liked the book because it gave me good facts about his life. One of the facts was that Neil Armstrong was on his very first airplane at six years old. This book is also part of a series. Some of the books are called… Who Were the Beatles?, and Who Was King Tut? and many more. This book reminded me of something from my life. I also rode on a real airplane for the first time when I was six!
In conclusion the book Who Is Neil Armstrong? is perfect for people who like nonfiction books. Make sure to tell everyone that Ian (#91) told you about it!