Almost Home
Written by Nora Raleigh Baskin
Reviewed by Evyenia W. (age 9)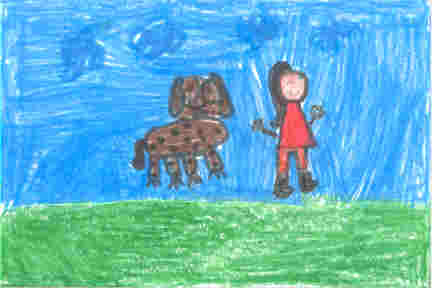 Do you like sad books that also can be funny? Then you would like the book Almost Home by Joan Bauer.
To begin with, this book is about a girl named Lexi who lost her home because her family couldn't pay the rent after her father died. Even though she lost her home but she did not lose her dream. She hung onto her new dream of getting a new home and for her mother to get out of the hospital. Her dog was the only one who kept her company during all of it. Eventually she lives with another family for a while. It is a hard life!
In addition, I think that this is a good book because it has very interesting characters. My favorite is the dog Hush because he is the only one who kept her company when her dad dies and her mom gets put in the mental hospital. Another great character is the little girl that Lexi goes to live with because she offers to help her. An interesting part of the story is how Lexi changes during the book. She is very sad and lost at the beginning, but many things happen to give her a happy ending. But I don't want to give it away!
In conclusion, girls should read this book and I think it would be good for age 7 and up. This was one of my favorite books ever!