Marvin Redpost, Is He a Girl?
Written by Louis Sachar
Illustrated by Barbara Sullivan
Reviewed by Marc R. (age 8)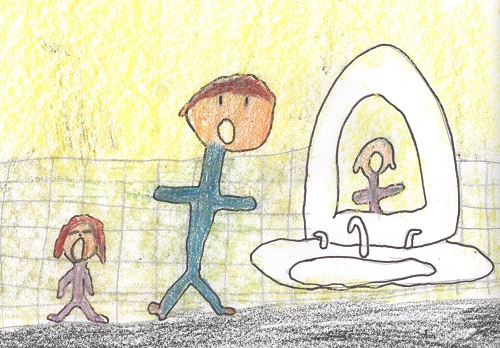 Marvin Redpost is a book series. It is amazing! This book is called Marvin Redpost, Is He a Girl? Marvin is a kid who lives with his mom and dad. He thinks he is turning into a girl because his voice is changing and he likes pink. Marvin might be turning into a girl by . . . Wait, I can't tell you. You will have to read the book to find out.
My favorite part is when Marvin looks in the mirror and it was funny. It was funny because Lizzy was behind him and he didn't know it. When when he saw Lizzy, he thought he was seeing himelf and that he was turning into a girl! I like the pictures in the book. They are black and white but I still like them. They are good drawings with lots of details that show emotions. This book is in the Marvin Redpost series. Each book is different because something different is always happening to Marvin. They are all similar because Marvin is the main character in all of the books.
I recommend this book for people 8 – 12 because if they are under 8, they might run into some difficult words. I think this book is for boys and girls but mostly for boys because the series is about a boy. I think this is a funny book. So if you like funny books, you will like this book.