Cupcake Diaries, Katie's New REcipe
Written by Coco Simon
Reviewed by Allie K. (age 8)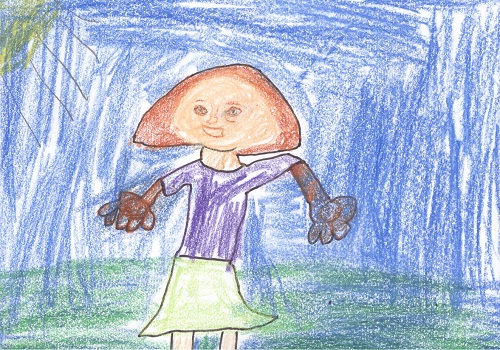 This book is in a series called Cupcake Diaries. One character in this story is Katie a girl who is very courageous. Katie gets a letter from her dad who got divorced from her mom when she was two years old. Then Katie figures out that her dad owns a restaurant called Chez Donald and her family has eaten there… Read this book to find out if her dad notices her the next time her family eats there.
I really like this book. My favorite part was when Katie gets a letter from her dad who lives in New York City. I liked that part because Katie had finally gotten a letter from her dad after years. I was happy for her. Mia, Katie's best friend, is in the Cupcake Club with Katie. Mia reminds me of my sister because they both like fashion. Katie was sad at the beginning of the book because her dad had not written to her in 7 years. In the end Katie was happy and excited because she was going to see her dad!
I would recommend this book to kids in grades 3-5 who like books that are fiction. Girls would probably like this book because it is mostly about girls. There are 155 pages in this story.