The Candymakers
Written by Wendy Mass
Reviewed by Katherine N. (age 9)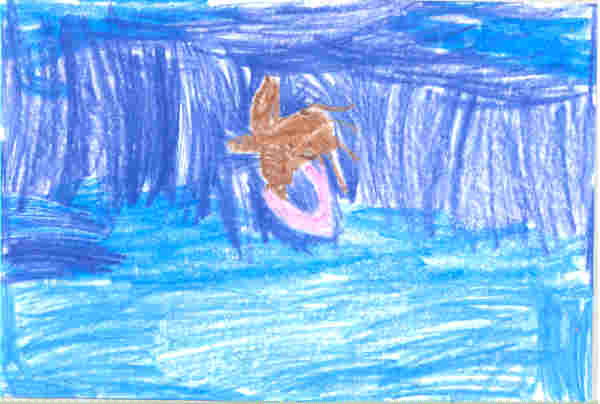 Come join Logan, Miles, Daisy and Phillip in The Candymakers by Wendy Mass.
This book is all about a group of kids who are in a competition to make a new kind of candy. The book starts out from Logan's perspective. He puts on his uniform and lets everyone in to the candy factory. Max gives everyone a tour of the factory. When they get to the taffy room, Daisy (the spy,) pulls and stretches heavy taffy. And Phillip REFUSED to try some taffy! Then it was told from Miles' perspective. He saw Daisy slip under the lake and he thought she drowned. Then there was Daisy. She is a spy who is trying to find out what the secret is in the recipe and she has a horse to. Last there is Phillip. His mom died and he is excellent at the violin. He's also part of the competition.
I think the Candymakers is mediocre at best. In some places the plot was hard to follow. When they switched perspective, they never told you what happened. My favorite part was when Daisy came on a horse. Daisy reminds me of myself because she has brown hair and loves horses.
In conclusion, I think kids who are a little older might enjoy this book the most because it's long and can be not very exciting at times. If you try it, I wonder what you might think!