The Five Lives of Our Cat Zook
Written by Joanne Rocklin
Reviewed by Ryan B. (age 8)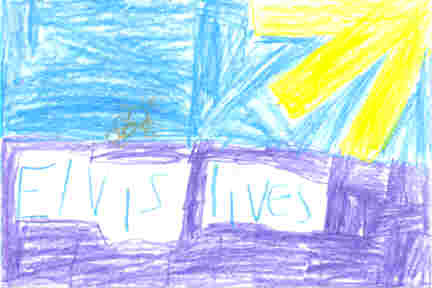 "EE-OW! EE-OWEY!" Come join Zook, Oona and Fred in The Five Lives of Our Cat Zook, by Joanne Rocklin.
This story is about a family and their cat named Zook (named after Zucchini). Oona and Fred found Zook in the alley and took him home to become their pet. When their dad was sick in the hospital they snuck Zook in to see him in a picnic basket which was totally against the hospital rules. This book has it all, sad parts, happy parts and dramatic parts. There are some twists and turns that you might not expect.
I liked the book but Zook the cat in the vet's office reminds me of my cat Blake that had to get fluids too, and she passed away last summer. It definitely reminds me of something in my life. Fred (the little brother) is my favorite character in the book. He reminds me of me, since I am the little bro in my family, and I'm funny too just like Fred. Oona, one of the main characters changed her feelings about Dylan. At first she couldn't stand him at all (you will need to read the book to know why) and then later really liked him.
In conclusion, I would recommend this book for kids 7 years and older that have a cat or are interested in cats. If you like dramatic comedy stories about imaginative kids, their family, friends and cat then look no further than The Five lives of Our Cat Zook.