The Wish Stealers
Written by Tracy Trivas
Reviewed by Sophia S. (age 9)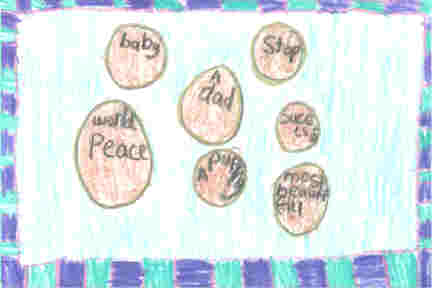 Plunk! Plunk! Come help Griffin return wishes in the Wish Stealers!
To begin with, Griffin Penshine had a normal life until one day she went to a shop in Dadesville. This lady, Mariah, tricks Griffin into taking a box of Indian Head pennies. Griffin soon finds out the pennies are stolen wishes.
My favorite part of the book was when Griffin wished that a mean girl, Samantha, had lizard skin and warts all over her face. I thought that part was funny and I could really imagine how bad it would have looked on her. I also liked the quotes at the bottom of some of the pages; some really made sense to me. Another good part about this book was it was a mystery at some points. For example, Griffin didn't even know that her grandmom had the pennies before her. It was a mystery for Griffin for a while!
If you like fun mysteries than The Wish Stealers is a great book for you. So look for The Wish Stealers in a library near you!