The Wish Stealers
Written by Tracy Trivas
Reviewed by Tyler G. (age 8)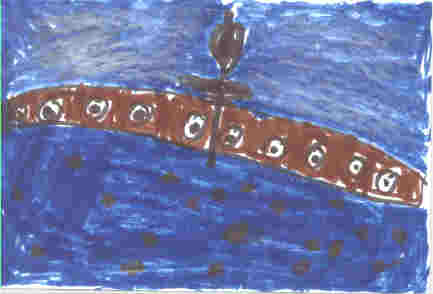 I have read the book, The Wish Stealers. The book was written by Tracy Trivas. The book was mainly about Griffin making wishes that she really wanted; like her Grandma getting well soon and hoping her new school smelled like chocolate cookies!
Griffin received a box of pennies that contained people's wishes. The pennies were stolen from a fountain. Stealing good wishes would not come true. Stealing evil wishes would come true. Griffin wanted to be a rocket scientist but she also wanted to be a bass guitarist. Griffin was not invited to Samantha's birthday party and wished that she looked like a lizard with warts.
I thought the book was great because Griffin was interesting and made fun wishes. My favorite part was the science night. It was my favorite because it is like a science fair. I liked the book very much; I wondered why people were stealing wishes from others. I wonder if Griffin was able to undo the curse…It reminded me of when I went to Disney and threw coins in the water fountain to make wishes.
I would recommend this book because it is an entertaining story. The Wish Stealers is a good read for ages 8 to 11. The story is fun and humorous!