The Berenstain Bears Funny Valentine
Written by Stan & Jan Berenstain
Illustrated by Stan and Jan Berenstain
Reviewed by Sam G. (age 6)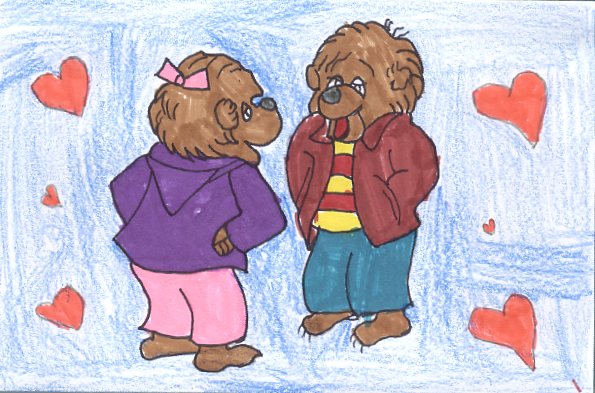 It was Valentine's Day in Bear Country. Sister really wanted a Valentine's card from Herbie Cubbison. Sister bear really liked Herbie. Another Bear, Billy Grizzwold, was playing a silly trick on her. Sister Bear made a mean Valentine's card for Billy. Then Billy made a nice Valentine for Sister. Sister found out that Billy was not that bad after all. Sister and Billy became good friends.
My favorite part of the story is when Sister thinks of a Valentine to send to Billy that says, "Roses are red, violets are blue, none of us like you." my favorite character is Sister Bear because she is funny. This story relates to my life because I like Valentine's Day. The pictures tell me what is happening.
I think others should read this story because the entire book is hilarious.