Fairies! A True Story
Written by Shirley Ray Redmond
Illustrated by red Hansen
Reviewed by Farangis E. (age 6)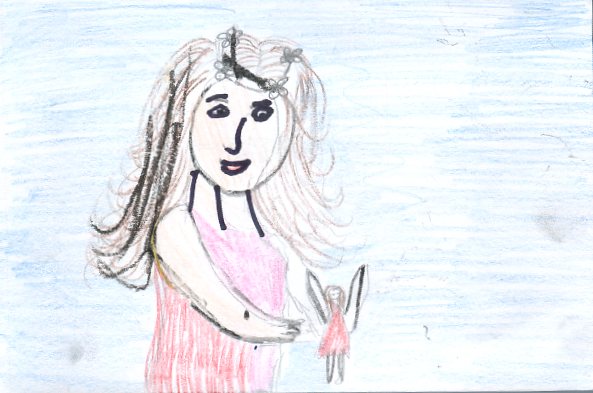 This story is about fairies. It talks about if fairies are real or not. Two cousins named Elsie and Francis drew some fairies and cut them out and took pictures with them. People started believing them and thinking that fairies were real. Many year years later, Elsie and Francis admitted that the pictures were fake, but the photos are still famous.
My favorite part of the story is when Elsie and Francis make the fake fairies because they are very cute and nice. My favorite characters in the story are Elsie and Francis because they make the fake fairies look really good! The pictures help me understand the story because I can see what the fairies and other characters look like.
I think others should read this story because it teaches you about fairies and now we know there are real fairies. This story is cute and has a nice ending.