The Magic School Bus Gets Eaten
Written by Joanna Cole
Illustrated by Bruce Degen
Reviewed by Jacob S. (age 6)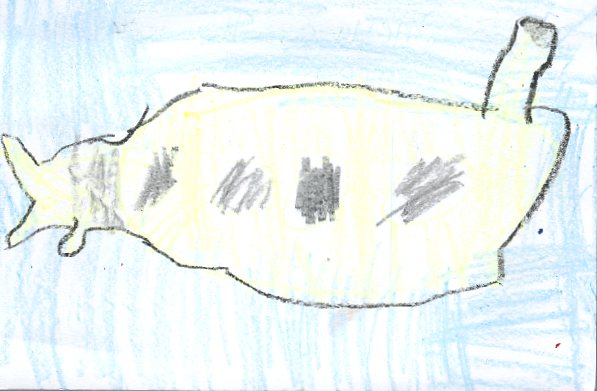 The Magic School Bus went on a field trip to the beach. Arnold was late for school. The bus turned into a submarine. They swam in the water. A tuna fish ate the bus. They all got out safely. They all had a great time on the submarine and they learned a lot too.
My favorite part of the story is every part because the story is magical. My least favorite character is Arnold because he is a scaredy cat. This story relates to my life because I have been to the beach before. The pictures helped show me what was going on.
I think others should not read this story because it's a little boring. However,it is also educational, magical, and scientific.