Joey Pigza Loses Control
Written by Jack Gantos
Reviewed by Brooklyn H. (age 12)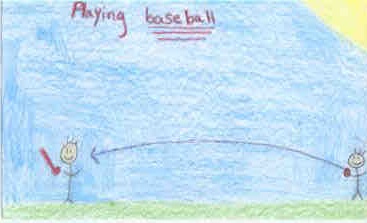 Joey who takes medication to keep him from getting too wired goes and spends the summer with his dad he doesn't know. His dad helps coach his baseball team to a possible championship. Then something unexpected happens to Joey. You will have to read and find out what it is.
I liked the book because I laughed a lot. My favorite part was at the beginning because the little dogs were so funny. I liked how well Joey and dad were so good together. I didn't like grandma because she was bossy. You will find out in the book. This book made me wonder what if I was in his spot what would I do.
I think other people should read this book because it's good and will remind them of things in their life. People who like funny books should read this book. I think people will like the end best. You will have to read it and find out.