My little word book
Written by Rodger Priddy
Reviewed by Petter P (age 9)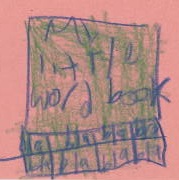 This book tells all about objects in Spanish and English. They show some of your body parts, they show verbs and nouns. It is a Spanish and English dictionary for all people to help them learn how to speak different languages.
My opinion of this book is it's babyish because it doesn't have any sentences. The pictures are all over the place. I wish it had more of a story. I like books with more adventure and excitement. This book does not tell any information of the objects. I did not learn anything reading this book because it was boring. It only showed one word per page and I would have preferred more.
I recommend this book to Brian because he needs to learn Spanish. I also recommend this book to kids who come from different countries because it will help them learn other languages. I would not recommend this to people who can already speak English and Spanish because they would think I'm bad at recommending books for them. They would also think I am a baby boy because my little word book is for babies.