Magic Puppy
Written by Sue Bentley
Illustrated by Angela Swan
Reviewed by S.G. (age 8)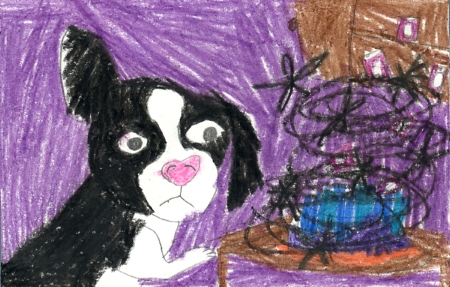 In the story, a girl finds a puppy and the puppy is magic! The puppy can change into a wolf, be invisible and talk. Since it can be invisible it can go to school with the girl. There are eight books in the series.
I liked the book because there is a puppy and I love puppies. I like that the puppy has magical powers and goes to school to have interesting adventures. My favorite part in the book was when the puppy turns into a wolf and meets another wolf.
I recommend this book to people who love dogs and magic.