Big Nate:In Class By Himself
Written by Lincoln Peirce
Illustrated by Lincoln
Reviewed by N.R. (age 8)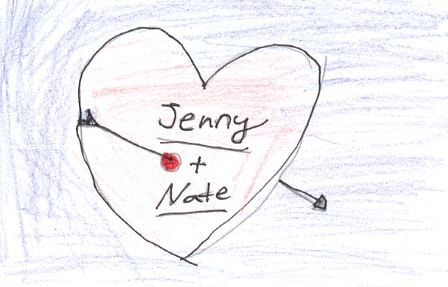 The main character, Nate Write, got a fortune cookie that says "you will surpass all others." But he doesn't surpass all others at first because people keep getting him into trouble and he keeps on getting detention slips. For example, his friend Francis told him that he could set a world record for eating the most green beans. Nate was sent to the principal and got a detention slip. In English class the students are allowed to write any poem they want so Nate wrote about Jenny his future girlfriend. Nate's arch enemy Gina shouted out that "Nate loves Jenny"! Then Nate says to her "shut your big fat mouth". Do you think Nate will surpass all others? You will have to read the book to find out.
I loved the book because it was funny and it gave good descriptions of the characters. My favorite part is when he was eating all those green beans. Nate is a funny character because he does silly stuff. The illustrations were very good because they had a lot of detail. They all went with the words and the comix were funny.
I recommend this book to ages 8 and up. If you like funny crack up commix and hand made comic books this is the book for you. It even has codes for you to figure out. If you like this book find other books written by the author Lincoln Pierce books in your library. I promise you it's a good book.