Horrid Henry's Monster Movie
Written by Francis Scasimo
Illustrated by Tony Ross
Reviewed by M.G. (age 9)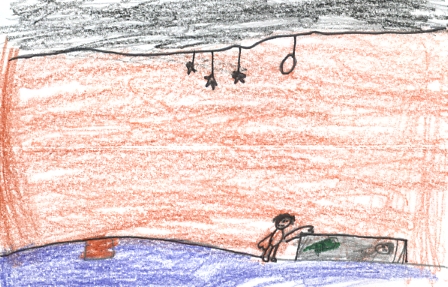 This story is about a boy named Henry who is a really bad kid. Henry hits and does tricks on his brother Peter. Peter is a baby and cries a lot. Henry is also mean to his parents. Henry is always playing tricks on his teacher and friends. Read this story to find out if Henry learns his lesson.
I like this book because it is really funny like when Henry puts a frog in Peter's bed. Henry does a lot of tricks and I like that. I like this book because there is a lot of information about the tricks he does. Peter is a lot like a baby and never stops crying It is funny and people go crazy. This book reminds me of the things my brother does.
I think readers should be about 8 or 9 years old. This book might inspire you to read about how Henry gets the kids back.