Shiloh
Written by Phyllis Reynolds Naylor
Reviewed by B.S. (age 10)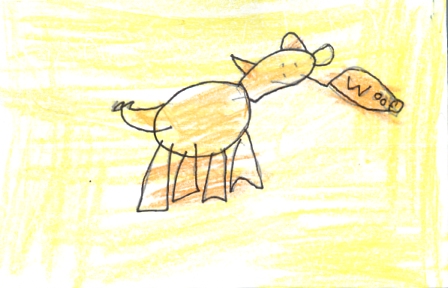 The book Shiloh is about a boy named Marty who finds a dog. He names the dog Shiloh, but Shiloh's real owner is Judd Travers. Judd is mean to his dogs and wanted them to do whatever he says. Shiloh follows Marty home one day and Marty wants to keep him as a secret. Marty hid Shiloh when Judd came over. Marty didn't tell him he had the dog. Read to find out if Marty gets to keep the dog.
I liked Shiloh because Marty had a really bad problem which was dealing with Judd Travers and keeping Shiloh a secret. I couldn't put this book down. I wanted to see if Marty could figure out a way to keep Shiloh. This book is part of a three book series. Make sure to read them all.
I recommend this book to kids who like to read chapter books about dogs. Shiloh is a great read aloud for your teacher or to read yourself.