Pinduli
Written by Janell Cannon
Reviewed by M.S. (age 8)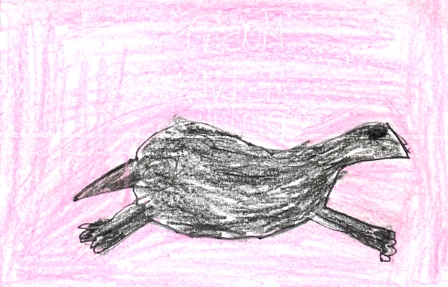 In this book, Pinduli goes on a hunt looking for something to eat. On her way, she ran into a dog. The dog said, "Your ears are ugly" and that makes Pinduli sad. So she keeps on walking and everyone says mean stuff to Pinduli. So she went to the dog and said, "Why did you call my ears ugly"? The dog said, "I guess I was still mad at owl for calling my ears ugly". So then he goes to owl and says to owl, "Why did you call my ears ugly"? The owl said, "I guess I was in a bad mood". So that night, Pinduli finds a way to get revenge. You will have to read the book to find out more.
I think that the best part of this book was when Pinduli gets her revenge. I personally loved this book because it has a good lesson. It teaches kids to treat others the way you want to be treated. My favorite character is totally Pinduli! She is talented, smart and super sneaky.
I recommend this book to everyone who loves animals. If you want to read fiction, then you have to read this book. Jannell Cannon the author also wrote Stellaluna.