The Candymakers
Written by Wendy Mass
Reviewed by C.N. (age 9)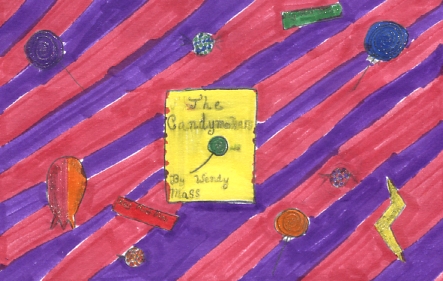 Kids becoming Candymakers. How weird is that? The Candymakers is a mysterious and suspenseful story about four kids who have a dream of being a candymaker for different reasons. Daisy, Logan, Miles and Philip have all been selected to compete in the annual New Candy contest. They all want to make a candy even better than the Neon Yellow Lightning Chew, the Oozing Crunchorama or the Icey Mint Blob. If you want to find out more about the Candymakers I suggest you read this book!
I really like this book because it was split into parts explaining each character. At the end of each section the author leaves you hanging and wanting to find out more. My favorite part was the last part, when the author reveals who is trying to steal the secret chocolate powder formula.
I recommend this book to people who like sweets and candy because it will make your mouth water. I think you should read this book because it is exciting and you will not want to stop reading it. If you like Wendy Mass books, then you will probably like this book. I give this book 5 out of 5 candies.