The Help
Written by Kathryn Stockett
Reviewed by Lauren P. (age 14)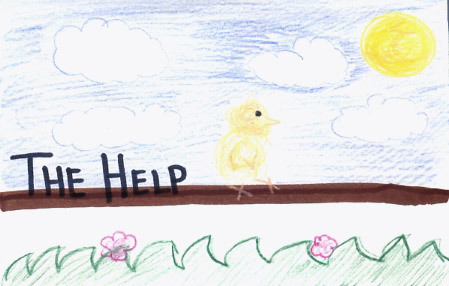 The Help by Kathryn Stockett is about the black maids and white employers in Jackson Mississippi. This novel covers the racist and segregated ways of Jackson during the 1960's . Ms Skeeter Phelan (a 23 year old white female) decides, in order to pursue her dream to become a writer, she decides to begin a book about the lives, feelings, and struggles of the help (colored maids) Skeeter begins to interview over a dozen maids, with the help of Aibileen and Minny (black maids in Jackson) about what it takes to be the help in the white homes and their experiences. Throughout the book these 3 women develop a friendship that, during this time, nobody thought they could be friends. During this time, Skeeter learns about the love between the white employers and the black help, and the hatred, pain and suffering they experience. The maids would talk about how white employers entrusted the help to raise their children but on the other hand the help couldn't eat at the same table as the white families or use the same bathroom. Skeeter takes a lot of risks just like the maids in order to complete this book. Skeeter's perspective on the ways of Jackson causes a lot of change in her life, She looses a lot of old friends. However, she is determined to do everything she can to get this book published!
I would have to say The Help by Kathryn Stockett is definitely one of my favorite books! It lets you into the eyes of the women living in the most racist time in history. Love, sadness, betrayel, comedy and love all come together to form this amazing novel. While reading The Help, I felt like I was in Jackson Mississippi during the 1960's witnessing all the events that took place. I felt nervous when Aibileen and Minny talked about what would happen when the book got published and people found out that they were involved. I also felt exited when Skeeter fell in love. Then sadness when Ms. Phelan becomes ill. The book made me feel all different kinds of emotions. The cool thing about this story was that you were able to see through 3 diferent characters eyes. Each chapter was 1 out of the 3 narrators. Skeeter, Minny, and Aiblileen each tell a bit about there struggles and fears present during the making of the book.
I would recommend this story to high schoolers and up. In this story there were a lot of sad, unfair, and depressing events that would not be appropriate for younger children. Also by the time you reach high school you have learned about the civil rights act so it's interesting to see how people actually felt during the time.