The Snowy Day
Written by Ezra Jack Keats
Reviewed by Chesea D. (age 8)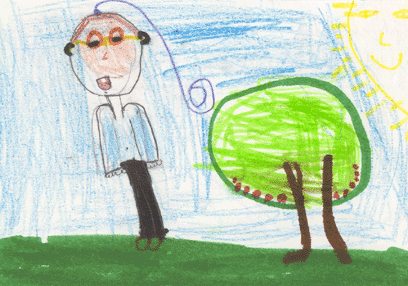 The story is about a boy named peter and a snowy day. One day Peter woke up and saw snow outside his window. After he ate breakfast, he went outside to play in the snow. Peter made tracks in the snow with is shoes. He found a stick and used it to smack the snow off the trees. Peter also wanted to play with the older kids but he was too young. The main idea of the story is that even though Peter played in the snow all by himself he still had fun.
My favorite part of the story is when Peter smacked the snow in the tree and it fell on his head. I think this was a funny part of the book. The illustrations in the book were very nice because they had my favorite colors. This story reminds me of when it was in the winter time and I was trying to make a snow man, but it kept falling down. The special part in the story was at the end when Peter and his friend went to play in the snow.
I think people would read this book because it reminds them of the winter and playing with their friends. I recommend this book to my friends who like playing in the snow.