Anyone But Me
Written by Nancy Krulik
Illustrated by John and Wendy
Reviewed by Isabella R. (age 8)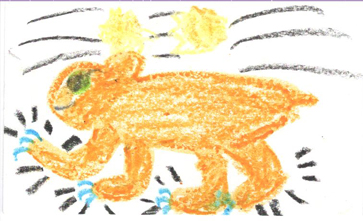 The book is about Katie, a girl who made a wish and she made a wish that she could be anyone but herself. But it turns out that the next morning she turned into Speedy the class pet hamster! So then she went to school and everyone in her class was trying to catch her and she was trying to run away from them and she did.
My opinion about the book is that it is awesome! I like it because it has adventures in it. My favorite part is when she is a hamster. I like it because it is funny. It reminds me when I wished for things I wanted to do.
I recommend this to my cousin Paola because she read one of the books in the series and she loved it.