The Cat in the Hat Comes Back
Written by Dr. Seuss
Illustrated by Dr. Seuss
Reviewed by Kayla R. (age 6)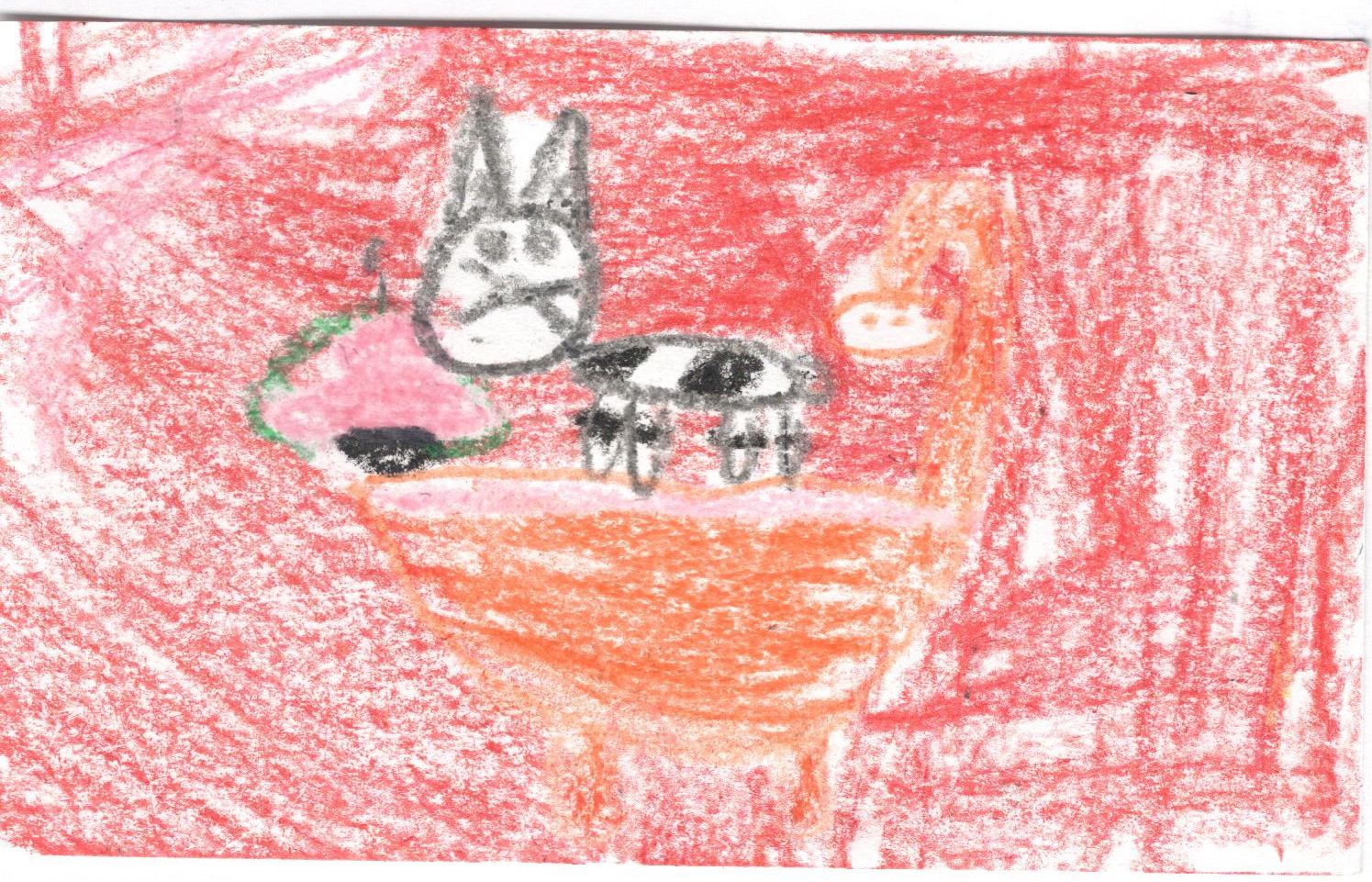 The story is about the cat in the hat who got in trouble again. The cat got in trouble because the kids said we are supposed to clean up the snow, but the cat made a mess. He left the cake in the bathtub and the pink frosting got in the tub. He put the pink frosting on their mother's dress! He put the pink frosting on the wall too!
My favorite part of the book is when the cat shook the mat and threw the pink frosting on the wall. The wall was all pink. This part was my favorite because it was interesting because it has a lot of writing. The cat got the pink frosting off the wall. I liked when it got off because it was kind of funny.
The Cat in the Hat Comes Back is a good book because it's funny and the illustrations are great. My sister and brother would like the book, because they like to see pictures and the writing was great.