Minnie and Moo Go to Paris
Written by Denys Cazet
Reviewed by Josue C. (age 8)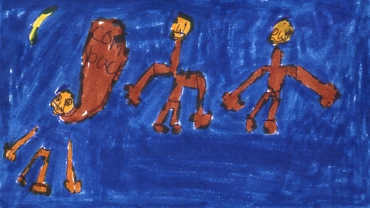 Minnie and Moo are cows. Moo wants to travel but Minnie does not want to go to Paris. In one part, Moo wants to go into the barn to see their friend. Minnie and Moo were going to the barn to see the farmer getting eggs. Then the policeman came to get Minnie and Moo so they ran.
I liked this story because there were a lot of animals and Moo was so amazed to see his animal friends. I connected with Minnie and Moo when they were going on a trip because when I was in first grade, I went on a trip to the barn. My favorite part of the book was when the police were getting Minnie and Moo and they were running away. This was my favorite part because I never saw anyone running away from the police. I liked the illustrations because I liked how he used the colors in the pictures.
I think 1st, 2nd, 3rd, 4th and 5th graders would like this book because it is a book for little kids.