Sammy the Seal
Written by Syd Hoff
Illustrated by Syd Hoff
Reviewed by Sadie S. (age 7)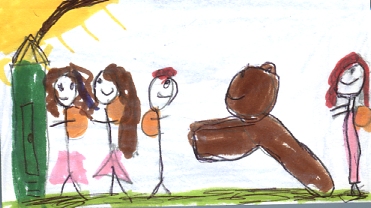 This book is about a seal named Sammy. Sammy doesn't like the zoo so he wants to explore the city. The character is Sammy. The setting is the zoo and the city. When Sammy goes to the city, he goes to school.
My favorite part is when Sammy goes to school because I think it is funny. It reminds me of my second day of school because I didn't know what the schedule was and I messed everything up.
I recommend this book to people who like seals. Syd Hoff did a really good job on the illustrations because they make sense with the writing.