Magic Tree House-Polar Bears Past Bedtime
Written by Mary Pope Osborne
Reviewed by Ashley D. (age 8)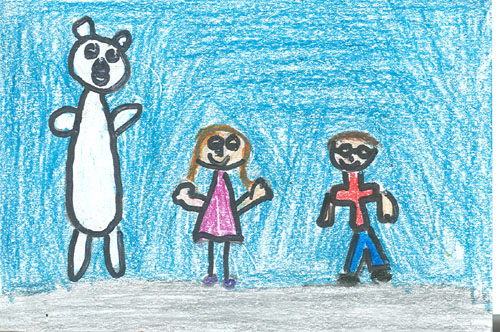 Have you ever read this story, Polar Bears Past Bed Time? If you haven't I recommend you should. It is about a magic tree house whisking Jack and Annie to the frozen artic. They meet this very nice seal hunter that lets them borrow some warm clothes. They act like polar bears because they didn't want the polar bears to eat them. If you want to know more read this story.
I thought this was the best book out of the Magic Tree House series. I could almost feel how cold Annie was in the book. This book reminds me of snow. It reminds me of snow because in the book they were in the artic where it is cold and snows. If you want to read this story then go to the book store and buy it before they close.
I think you should read this book if you like mystery books. You should read this because it is about how Annie and Jack find a seal hunter but he disappears. Kids ages 8-10 will enjoy this book because they can relate this characters that are the same age. You might think it will be funny when Jack and Annie try to act like polar bears. This book has 90 pages.