Animal Rescue Rusty The Injured Fox Cub
Written by Tina Nolan
Illustrated by Sharon Rentta
Reviewed by Lara A (age 8)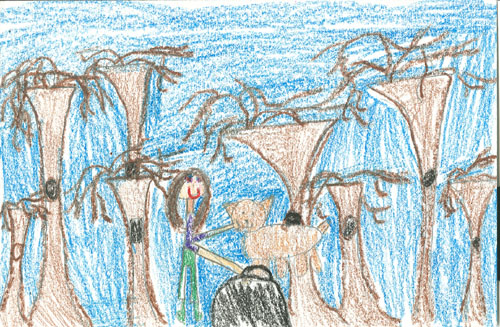 In the story Rusty the Injured Fox Cub, I met Eva. Eva helps out at Animal Magic Rescue to get animals to feel better and to get them homes. One day Eva found a hurt fox cub. It was Rusty. Her mom came and helped get him free. She took him back to Animal Magic. One day Eva's mom told her they would have to put Rusty back in the wild. Eva kept picking up Rusty and cuddling with him. Will Rusty want to go back in the wild? Read this book to see what happens to Rusty.
I like the book because I wanted to see if Rusty would survive. I wanted to keep reading because Rusty was injured. Rusty got stuck on a rusty old piece of wire. I felt bad for Rusty because he was alone in the dark when he got hurt. My favorite part was when Eva tried to save Rusty. She tried to save Rusty because he was crying for help. Rusty was hurt in the wild and Eva heard him crying so she tried to find and help him.
I recommend reading Rusty the Injured Fox Cub to someone who likes fox cubs. Also if you like helping animals, you will like this book. This book teaches you that we should care for wild animals because if we don't help them they can die.