Edgar Allen Crime Investigations Notebook
Written by Mary Amato
Reviewed by Duong T. (age 8)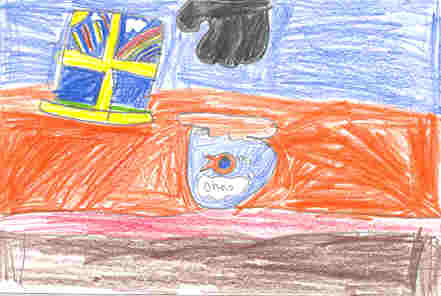 "A school thief!" Edgar is going to get to the bottom of this! This is what is happening in the exciting book Edgar Allen Crime Investigations Notebook by Mary Amato.
To begin with, Edgar has a really boring life. He has nothing to do so he tries to be a detective for a while. The thief in the story stole some things including a goldfish, a fan, and some tea. Anyway, Edgar has a mom, dad, big brother, and a baby sister and his classmates are Taz and Destiny, but his rival is Patrick who is also trying to solve the case!
In addition, I enjoyed this book because it had action and detective topics. I also enjoyed it because it had cool and exicting details. The thing I like the most is when Edgar figured who was the thief. The thief is .. can't tell you! You will definitely have to figure it out for yourself!
In conclusion, I think this book is for boys and girls eight to ten because there's some tough words to figure out when you are reading. Check it out today!