The Girl With 500 Middle Names
Written by Margaret P. Hoddix
Reviewed by Lauren B. (age 9)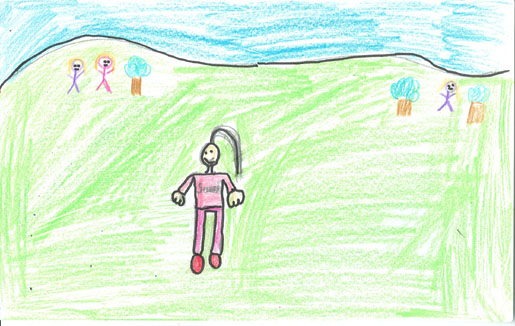 It's hard being a new kid at a rich school. It's even harder when all the people in your class live in huge houses and wear nice clothes. Janie's family is very poor. She moved from a very poor school with broken desks, chalkboards and windows. The school was called Clyde Elementary. Janie needs new clothes that aren't ragged. You will have to read to find out if Janie gets new clothes and fits in at her new school.
I think this is a very good book because there is never a dull moment. One exiting part is when Janie was fighting with her mom's boss's son because he was calling her mom names. There are a few illustrations that are black and white. I think they look a little messy, but they do tell about the story. If I was author, I would not have put them in. The character I found the most interesting is Janie because she did a flip on the monkey bars and that is something she would not have dared to do at Clyde, her old school. She was very brave.
I would recommend this book for 7 to 13 year olds. It is full of surprises. This story would be interesting to girls because it is all about girls getting new clothes and trying to fit in.