Teach Us, Amelia Bedelia
Written by Peggy Parish
Illustrated by Lynn Sweat
Reviewed by Kate M. (age 7) & Maggie T. (age 7)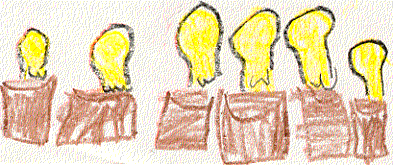 This book is about a woman (Amelia Bedelia). She gets a phone call from Mrs. Rogers. Mrs. Rogers tells Amelia Bedelia she is meeting the new teacher and Amelia Bedelia tells everything to Mr. Carter (the principal). He takes her to the class and gives her a list. The list said to call the roll and she calls a roll. Amelia Bedelia made a lot of mistakes throughout the day.
Our favorite part was when she said, "Call the roll." It is a good book because it is funny. Amelia Bedelia was our favorite character because she was funny.
We would recommend it for people to read. Everybody should read this book!