The Author from the Black Lagoon
Written by Mike Thaler
Illustrated by Jared Lee
Reviewed by Kaylee L. (age 9)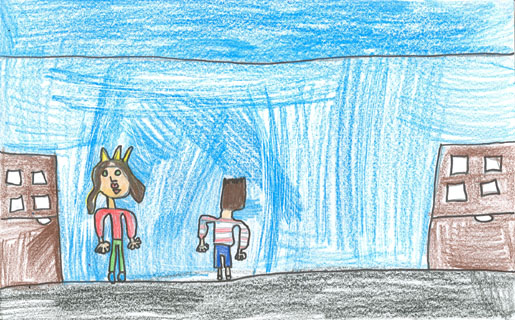 There is a boy named Hubie Cool. He is on the Author Selection Committee. The Author Selection Committee is a group of kids that picks out on author to come to their school. Penny made a suggestion that the committee should pick Penny Inkblot even though Hubie didn't want her. That night Hubie had a dream that the author would be mean. After that he had another dream that she would only tell about her life. What will happen at the end? Read the book to find out.
My favorite part is when the committee was thinking of their favorite books. I like how they were talking about their favorite authors and their favorite books. I wish those were real books because they look like interesting books to read. Two of the titles are Do Monsters go to the Dentist and My Life as a Rabbit Vampire. I like how the pictures look like cartoons. They look like they are in pen or pencil because they are in black and white. Also, they have lots of little tiny details. I think Hubie is the same in all of the Black Lagoon books. In this one he is fearful about the author being mean. In all of the other books he is fearful about something.
I recommend this book for 5 to 8 year olds. I think girls and boys will like this book. I recommend this book to people who like the Black Lagoon series.