Outside Dog
Written by Charlotte Pomerantz
Illustrated by Jennifer Plecas
Reviewed by Brenden M. (age 9)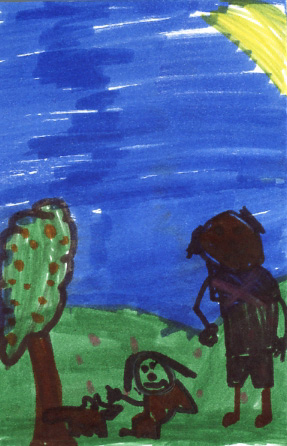 This is a story about a girl named Marisol and her grandfather. They live in a town in Puerto Rico. Marisol wanted a dog really bad. One day she found a stray dog. Marisol's grandfather was afraid the dog had fleas and ticks. So Marisol convinced him to let her keep the dog. Marisol was so happy with her new dog but one day the dog left. To find out if Marisol finds her dog, you'll have to read this story.
I like this book because I like dogs. My favorite part was when the grandfather let Marisol have a dog. This book reminds me of a fire house dog I know.
I recommend this story to people who like dogs and kids and their grandfathers. This is also a good book for people who like to read fiction stories.