Loon Baby
Written by Molly Beth Griffin
Illustrated by Anne Hunter
Reviewed by Nathan R. (age 7)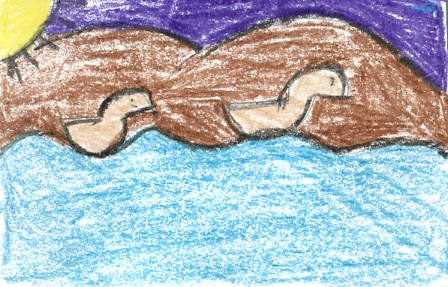 Loon Baby and Mama were in their nest. They had to get food. Loon Baby got lost when he was looking for food. He had many adventures. Finally he found his mom again They found their food and ate a delicious dinner.
My favorite part of the story is when Baby Loon finds his mom. It's my favorite part because I like it when he's with his mom. My favorite character is Baby Loon becuase he dips down under water and comes back up. This story relates to my life because my mom lost my twin brother at the park. Then we found him.
This story has pictures that help explain what's going to happen. I think others should read this story because it's a really good book.