God Gave Us You
Written by Lisa Tawn bergren
Illustrated by Laura J. Bryant
Reviewed by Eva F. (age 6)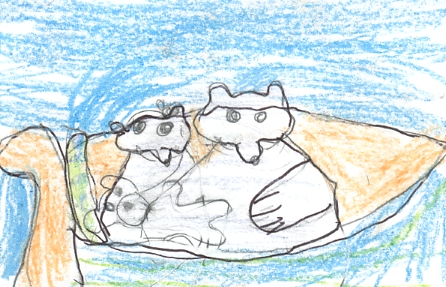 Mama was putting Little Cub to bed. Little Cub asked where she came from. Mama told her that God gave us you. Mama told Little Cub that she grew bigger and bigger inside her. Then one night, Little Cub was born. Little Cub asked if Mama ever wanted a different baby and Mama said no. Little Cub was very happy.
My favorite part is when Little Cub was born because she looked so cute. Little Cub is my favorite character because she is nice. This story relates to my life because I have a mama and papa like Little Cub.
This story has awesome pictures that show where Little Cub lives. I think you should read this story because it will make you feel very happy.