The Cat in the Hat
Written by Dr. Seuss
Illustrated by Dr. Seuss
Reviewed by Claire H. (age 7)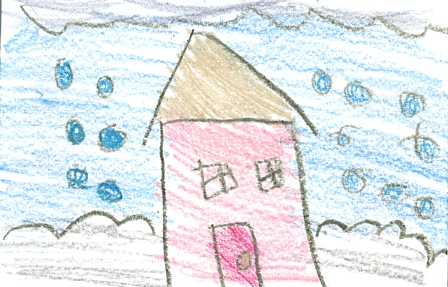 The kids are sitting in the house doing nothing. They were having no fun at all. Suddenly a cat walks into the house. He creates all kind of problems and makes a really big mess. He brings Thing One and Thing Two. The kids don't know what to do to. Finally the cat fixes the problem and they still had a ton of fun.
My favorite part of the story is when Thing One and Thing Two fly kites in the house because it looks like a lot of fun. My favorite character is the cat because he is very funny and silly. This story relates to my life because my brother makes messes too.
There are pictures in the story that help tell what's going on. I think you should read this book because it is a great book and it will make you laugh.