Henry and Mudge and the Careful Cousin
Written by Cynthia Rylant
Illustrated by Sucie Stevenson
Reviewed by Peyton J. (age 6)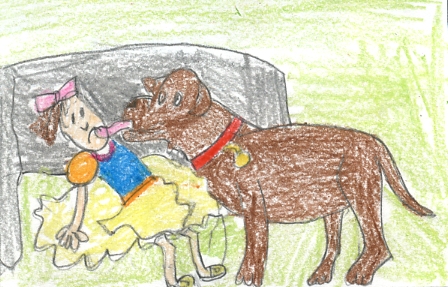 Henry and Mudge wait for Cousin Annie to arrive at their house. Mudge tries to be friendly, but Annie is afraid of him. Mudge likes Annie, but she doesn't like him. Annie doesn't like anything in Henry's room either. Henry invites her to play frisbee. She likes playing frisbee and makes friend with Mudge too.
My favorite part of the story is when Mudge licks Annie on the cheek because it is funny that she gets dog drool on her face. Mudge is my favorite characer because I love dogs and he is also fat and funny. This story relates to my life because there have been times I thought I didn't like something, but when I tried it, I realized I did like it.
This story has pictures that help tell what's going on. I think others should read this story because it is really funny.